Open the Google Play or App Store

Search "FreeStyle LibreLink" and download the app or find your country in the list below and click on the link to download the app. For Germany please download the "FreeStyle Libre 3" App.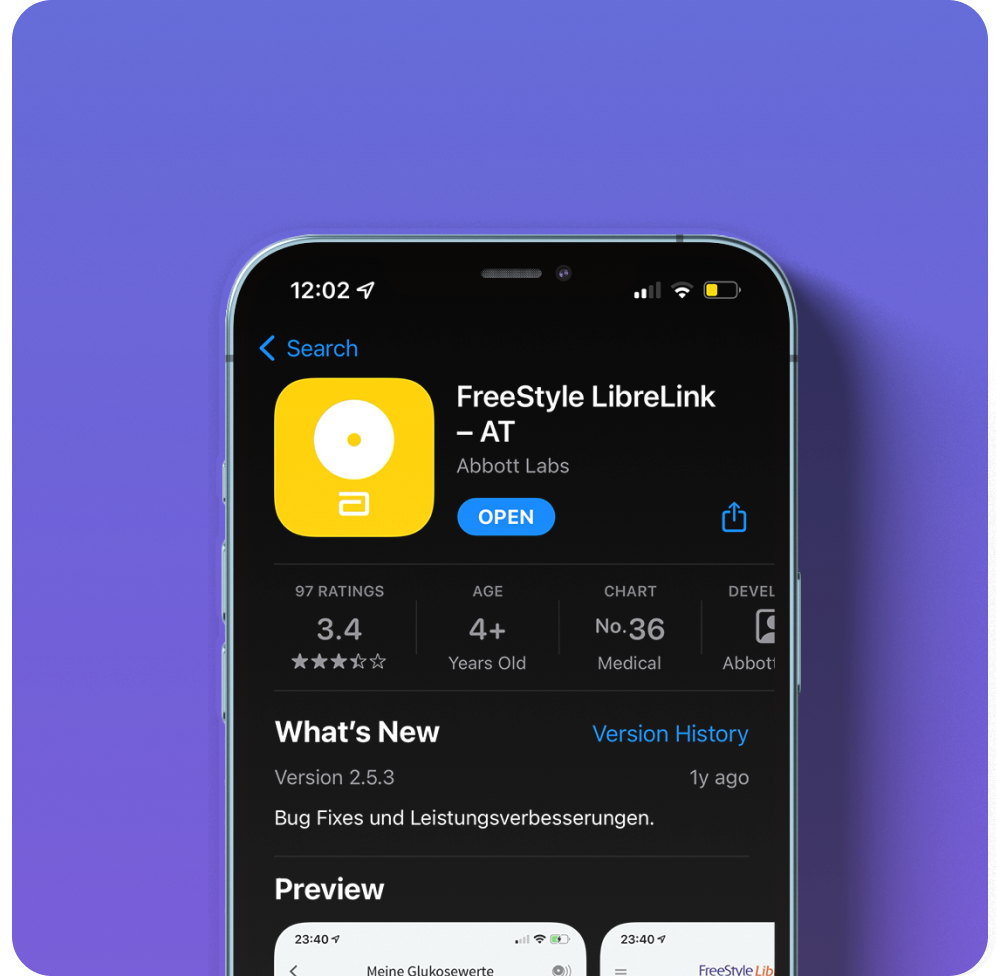 The FreeStyle LibreLink / FreeStyle Libre 3 App will allow you to set up your glucose sensor and synchronize all the data.